Ransomware is not new, but its exponential growth curve has made it a pervasive threat to end users.
This extortion-based category of cybercrime uses encryption to block access to select files on a compromised endpoint. In most cases, the only way to retrieve the encrypted files is to restore from a pre-existing backup, or pay a ransom which can vary from a few hundred up to a few thousand dollars, depending on the victims' size and ability to pay. Ransomware prevention represents a significant security challenge because the technology evolves constantly, as cyber criminals refine their tools, techniques, and procedures.[1]
According to an article on CNN, ransomware cost businesses and organizations about $209 million in the first quarter of 2016, which was on track to grow to $1 billion by the end of the year. Ransomware attacks saw a 300% increase since 2015. One type of ransomware that is becomingly increasingly popular is fileless ransomware that infects administrative tools. CrowdStrike has created an infographic about ransomware to help businesses understand how they can get infected and what to look out for.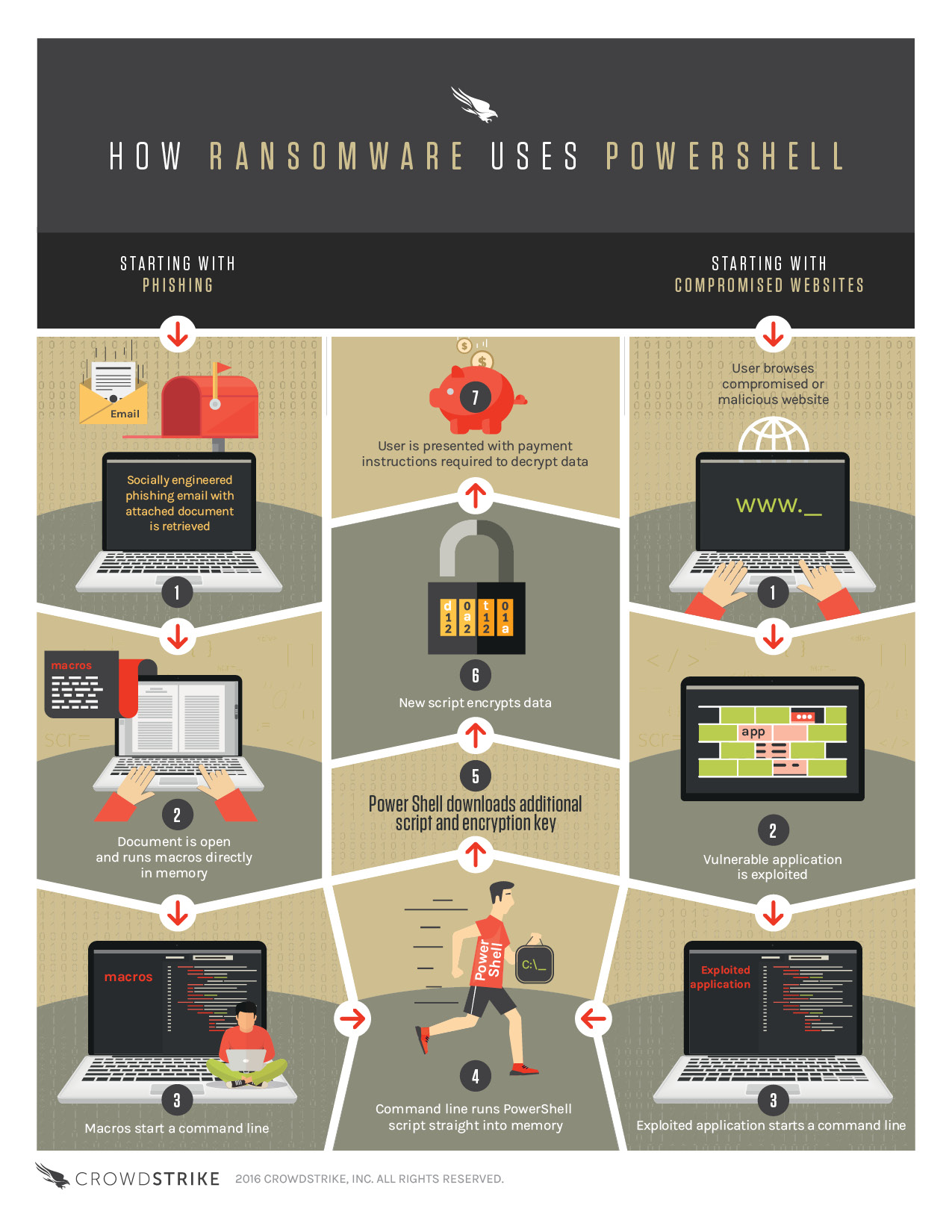 Tips For Preventing Ransomware
Don't enable macros.
Be careful about opening unsolicited attachments.
Keep your security software updated.
Back up your files.
Educate your staff.
Offsite data storage.
For more information about ransomware, download the CrowdStrike White Paper
[1] https://www.crowdstrike.com/products/ransomware/
Feature image source: Null Byte
The following two tabs change content below.
We marry disciplined research methodology and extensive field experience with a publishing network that spans globally in order to create a totally new type of publishing environment designed specifically for B2B sales people, marketers, technologists and entrepreneurs.
Latest posts by B2BNN Newsdesk (see all)